Jason Ostendorf is a Baltimore, MD lawyer concentrating in divorce, appeals, and helping consumers stop foreclosure. He is an accomplished Owings Mills divorce lawyer and consumer protection advocate. Whether you need appellate representation, an aggressive Reisterstown family lawyer, or a consumer protection attorney to stop foreclosure, we can help.
Jason Ostendorf, Owner.
* A service fee of up to 2.9% of the value of your payment plus $0.30 will be automatically deducted from the amount we receive and paid directly to PayPal®.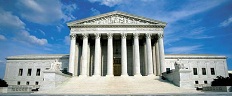 Our firm is a relentless advocate in family law matters. We can help protect your rights at every stage of a divorce. Mr. Ostendorf is also an experienced appellate lawyer. We practice in the Maryland and federal courts of appeals, including the U.S. Supreme Court. Our success allows us to offer competitive flat rates.
In addition to divorce and appellate law, Mr. Ostendorf is an experienced Maryland consumer protection lawyer. We have a history of success in helping homeowners stop foreclosure, avoid debt collection abuse, and fight other unfair and deceptive trade practices.