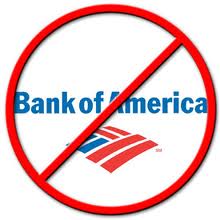 Bank of America announced last week its plans to impose a new $25 monthly fee on its customers.  But, even Forbes.com questions whether imposing a new, arbitrary fee is the right approach.
There are many reasons why Bank of America should show greater respect for its customers, rather than just believing it is "entitled" to a certain amount of profit:
To be fair, Bank of America, like any business, has a right to pursue profits through responsible business practices.  However, imposing a questionable new fee on consumers while refusing to honor its legal obligations does not seem to be a responsible practice.
In light of Bank of America's history of mistreating its customers and gambling with the U.S. economy, consumers should send BofA a message.  BofA needs to learn it is not "too big to fail".  Instead of submitting to BofA's new fee, BofA customers should switch banks.