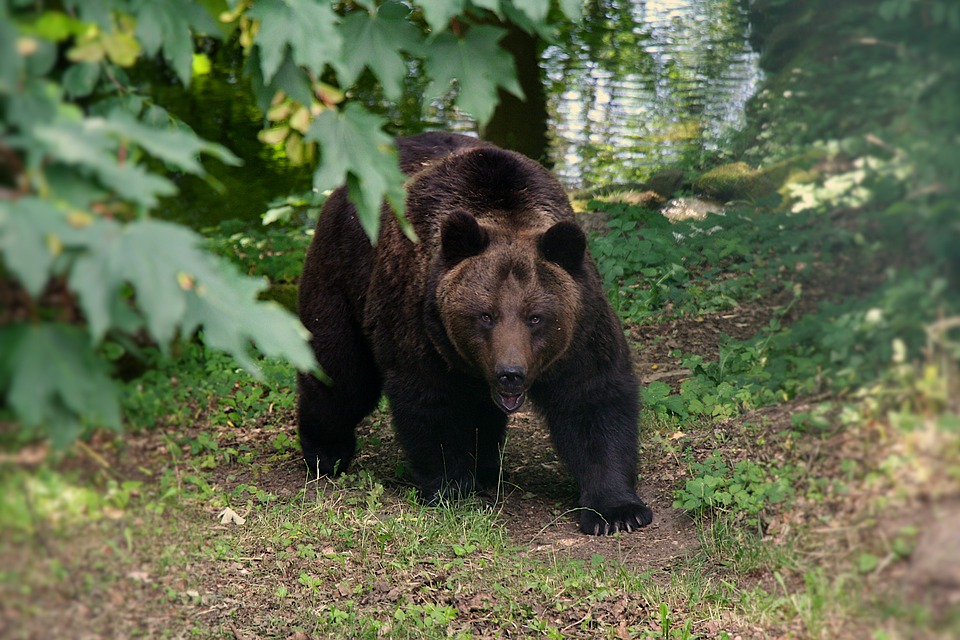 Imagine you are hiking deep in the wilderness. As you are breathing in fresh mountain air, and taking in the beauty around you, you step on a twig that snaps loudly. You then hear the unmistakable sound of a bear roar, and see bushes start to rustle 50 feet in front you. Out of the clearing comes charging an angry 600-pound grizzly that you just unwittingly snuck up on and startled.
At 35 miles per hour, it's only taking this bear about two seconds to get to you. With what little time you have, you instinctively reach for the bear spray you bought just in case this nightmare scenario became a reality. You push the trigger and nothing happens. Well, nothing happens to the bear anyway.
Recently, on June 29, 2021, Canadian manufacturer SABRE issued a voluntary recall of its Frontiersman Bear Spray canisters with expiration dates of February, March, April, May and June 2024. Canisters with these expiration dates may be defective and not spray upon discharge. Essentially, the scenario outlined in this introduction.
Possible Consumer Protection & Products Liability
A recall does not automatically make a manufacturer liable. However, it may be used as circumstantial evidence of a negligent defect giving rise to a products liability or consumer protection claim.
Generally, a products liability claim lies where a product suffers from a manufacturing defect (i.e., a car manufacturer forgot to install brake pads), design defect (i.e., a self-driving car has a computer code glitch that causes it to accelerate unexpectedly), or failure to warn (i.e., a pharmaceutical company fails to list a potential side effect of a drug). In Maryland, strict liability applies where a person is injured by a "defective and unreasonably dangerous product, which when placed on the market is impliedly represented as safe." Phipps v. General Motors Corp., 278 Md. 337, 352 (1976).
In addition to a products liability claim, injury from a defective product may give rise to consumer protection claims. All three types of products liability cases generally provide for liability where a product was not safe despite being advertised as safe. Therefore, in Maryland, common consumer protection claims arising from products liability include breach of an express warranty (Md. Code, Com. Law § 2-313), breach of the implied warranty of merchantability (§ 2-314), misrepresentations in general (§ 13-101 et seq.), and false advertising (§ 14-2901 et seq.). The benefit to a consumer protection claim over a garden variety products liability claim is that the former may permit reimbursement of counsel fees in the event of recovery. See § 13-408.
Who Would File the Claim?
Obviously, a person mauled to death by a bear cannot file a claim. But, there are still avenues to recovery through survival and wrongful death actions. Again, SABRE's recall does not automatically mean they are liable. We are just offering food for thought via this article.
A survival claim is brought by the personal representative of the deceased person's estate for the pain and suffering of the deceased person. This would include the pain a jury might believe a person felt while being ripped apart by a raging 600 pound beast, as well as the fear they had during the two seconds that the bear was charging at them.
A wrongful death action is brought by family members for the mental distress they have suffered as a result of the tragedy. In other words, the jury would be tasked with placing a value on the grief family members suffered as a result of the unfortunate and unnecessary violent death of the loved one, due to the corporation's defective product that they put on the market.
Summary
Definitely think twice about hiking in bear country if your only defense is SABRE's Frontiersman Bear Spray with select 2024 expiration dates. The company issued a voluntary recall for those products.
Image Credit: Pixabay